Real Debrid makes it easy to download your favorite TV shows and movies. However, a lot has been said about its safety, with many people worried personal details like IP addresses might be exposed to potential hackers. Also, there is a looming danger of your internet provider becoming aware of your online activities, and they might share this information with content owners, opening you to potential lawsuits. That's why many have wondered whether it's necessary to use a VPN with Real Debrid.
Using a VPN with Real Debrid is highly recommended since it helps to encrypt your online activities and provides you with online privacy and free from copyright infringement. It also safeguards you from potential hackers who embed malware within the content attempting to steal your data.
That's not all, as you still need to know the risks of using Real Debrid without a VPN, the drawbacks of using VPN with Real Debrid, and the best VPN for Real Debrid, which you will learn if you read on.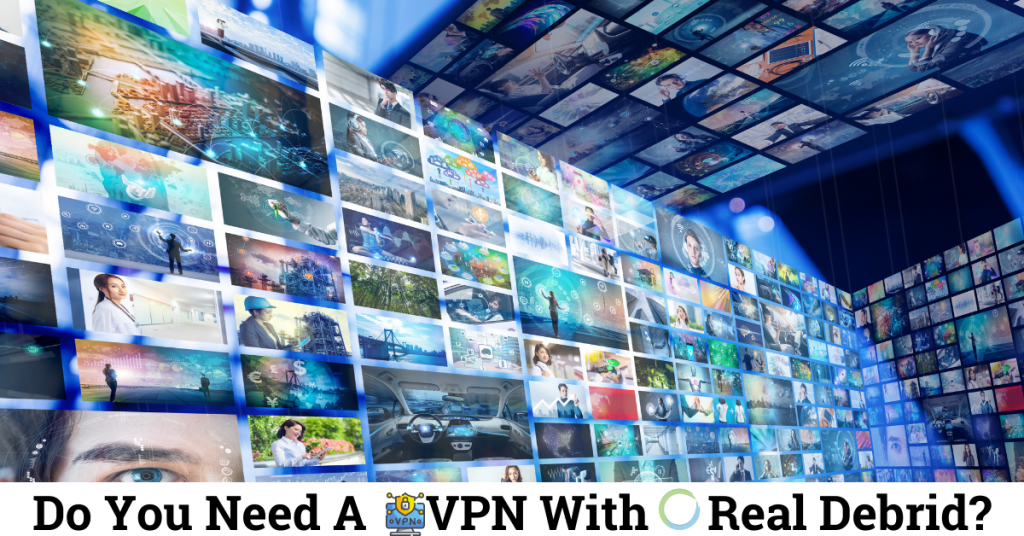 Is a VPN Necessary for Real Debrid?
Have you ever searched for your favorite TV show or movie, only to find it missing on your preferred streaming platform? Well, it happens every day for reasons such as licensing and out of the region. That's where Real Debrid comes in. The platform allows you to stream any content from a touch of your computer button.
Although it might sound awesome, streaming pirated content has its dangers. That's why you need a strong and reliable VPN to help you avoid these loopholes. A VPN acts as a shield, keeping you secure when browsing the internet. 
What are the Risks of not Using a VPN with Real Debrid?
Although cyber experts have expressed the importance of using a VPN, some people still neglect this advice and access pirated content without a VPN cover. Unknowing to many, such actions could expose you to several dangers such as:
Leaking an IP address – your IP address is unique and could be used to expose your identity. A VPN helps to mask the IP address, making it hard for anyone to know your identity. 
Hacking threats – hackers only need a little information about you to access every detail of your life. Without a VPN, you could be exposing details like your bank accounts, WiFi passwords, and other crucial details. 
Copyright infringement – streaming and downloading pirated content could expose you to a lawsuit from the content owner. 
IP ban – your internet service provider would know of your online activities, and if they find out you're downloading content from illegal sites, they might end up banning your IP address. 
Snooping advertisers – the last thing you need is being bombarded by promotional emails and commercial notifications because you didn't secure your data. 
Since VPN providers have servers scattered across different cities, it makes it possible to access content from restricted regions.
What are the Drawbacks of Using VPN with Real Debrid?
A VPN might protect you from potential hackers and lawsuits and help to keep your identity safe, but that doesn't mean there are no drawbacks. However, the benefits outweigh the drawbacks, but they're still worth mentioning.
A reduced download speed – you might have to wait longer, although some VPN providers have found a way around this problem. 
Monthly charges – the best VPNs are paid, which would add to your monthly bills, although the cost is not high. Also, what're a few dollars compared to losing your credit card numbers or facing jail time?
Restrictions – keep in mind that not all countries allow VPN use, and it's best to check in with the VPN provider to know if their product works well within your region.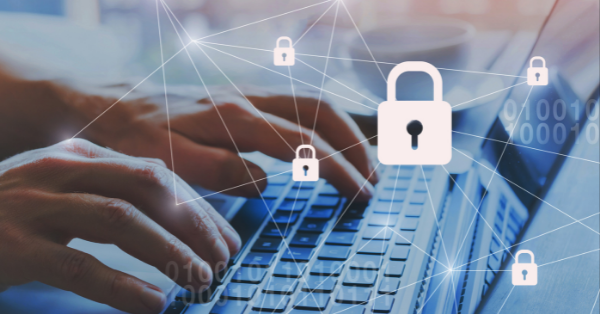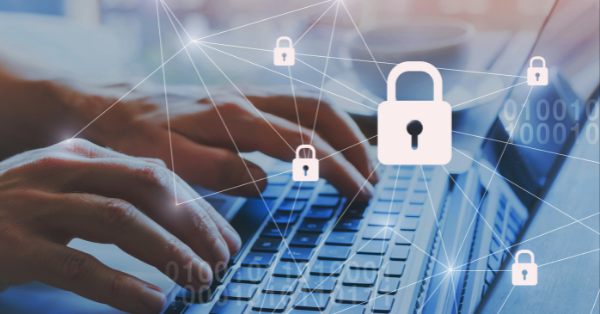 Top VPNs for Real Debrid
The market is saturated with VPN providers, all promising to keep your data and online activities safe. However, not all of them can keep this promise, and some people who have fallen victim to online attacks were using a VPN. The work of any VPN is to mask your IP address, ensuring your online presence remains anonymous. Here are our top three picks of the best VPNs for Real Debrid:
NordVPN
There is no surprise that NordVPN takes the first spot since it's considered one of the most secured VPNs to use. It's perfect for Real Debrid for the following reasons:
Double VPN – Nord reroutes your data through two VPN servers to ensure your data is encrypted. This way, your data will be encrypted twice, making your connection very secure.
Automatic kill switch – disconnecting your internet connection immediately after losing a VPN connection helps to keep you anonymous until a VPN establishes another secure connection.
Over 5000 servers – you don't have to worry about restricted regions as you can choose from 5000 servers spread across 62 countries.
Money-back guarantee – test the VPN risk0free for 30 days and cancel any time.
ExpressVPN
On the second spot is ExpressVPN which has built a strong reputation for the following reasons:
Unlimited bandwidth – don't work with restricted bandwidth as ExpressVPN will allow you to download any file size.
Compatibility – you can easily use this VPN on your Fire TV and Android box.
Impeccable streaming speed – say goodbye to video buffering and slow downloads.
Military-grade encryption – keep your data and browsing history safe when using this VPN.
CyberGhost
Taking the third spot is CyberGhost which has been making a name for itself for reasons such as:
256-bit AES Encryption – it's considered one of the most impregnable encryption in the current market to help keep your data safe.
Compatibility – you can easily use this VPN on Windows, Android, Mac, and all routers.
High-speed downloads – stream and download content without buffering or speed limit.
Unlimited bandwidth and traffic – download any content size without restrictions or buy an additional subscription.
Outro
Real Debrid is perfect for anyone who wants to stream content unavailable on all streaming platforms. However, it also exposes you to dangers such as IP leaks, lawsuits from copyright infringement, and an IP ban. A VPN helps to keep your data safe and secure when you browse restricted sites. It also helps to unlock restricted regions. NordVPN, ExpressVPN, and CyberGhost are perfect for Real Debrid use.