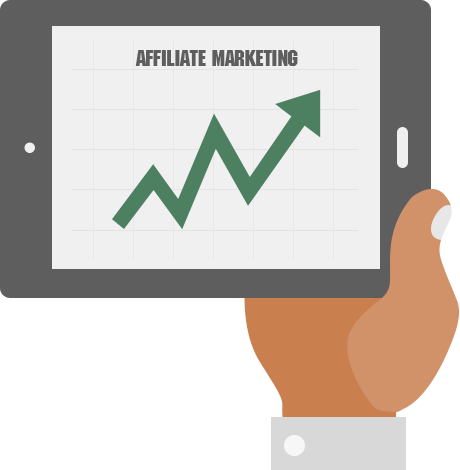 Already our Affiliate?
We always have something new for you. Login to check your earned commissions and our new campaigns and advertising materials.
Get rewarded for your efforts by spreading the word about your favorite offers
Earn up to 50% commission for all products
Efficient and secure system tracking of referrals via website cookies
Be paid top commissions for every client you send our way
Website and plans with the highest conversion rates in the industry
Click here to login!

Help spread the word and get rewarded!
By joining our team and helping us spread the good news about our products and services, especially for your favorite plans, you will get rewarded for your efforts and get the best out of your hard work. You can earn up to 50% commission for all products!

High conversion Rate = More Money
Our website and plans generate one of the highest conversion rates in the industry. Our high conversion rates means that the people you send here are more likely to buy our products. This time around, trusting us greatly matters. If you are referring people here then that just means that you trust FrootVPN and its services. And we reward you for that!

Secure tracking system through cookies
Our tracking system for referrals makes use of cookies. Cookies and IPs are stored indefinitely in our website, so that if a customer comes from your site to ours, and then comes back to purchase even within six months, you get all the credit you deserve.

!How does it work?
!Being an affiliate works wonders in many ways. But the steps into being one couldn't be any simpler. Here we've laid out to you in detail our entire affiliate process to ensure ease of use, while still maintaining absolutely accurate affiliate tracking.
Here's how it is in 6 Easy Steps

1. Visitor clicks on an affiliate link on your site or in an email

2. The visitor's IP is logged and a cookie is placed in their browser for tracking purposes

3. The visitor browses our site, and may decide to order

4. If the visitor orders (during the same browser session or at a later date), the order will be registered as a sale for you

5. Review and approval of the sale

6. You receive commission payouts
And that's it! Pretty simple, isn't it? You send us business, we send you money!
Sign up now!
Ready to join?
Signing up and getting your account configured is a piece of cake. Refer business in our way in as little as five minutes!
Join us now!
Frequently Asked Questions
Can foreign affiliates apply?
All affiliates are welcome, wherever you're from and whatever nationality you have
Why should I become an affiliate?
Ask yourself why you should not, because if you have a website with relevant traffic to our products, then we can help you monetize that traffic and turn it into profit, all while keeping us in business. It's a win-win situation!